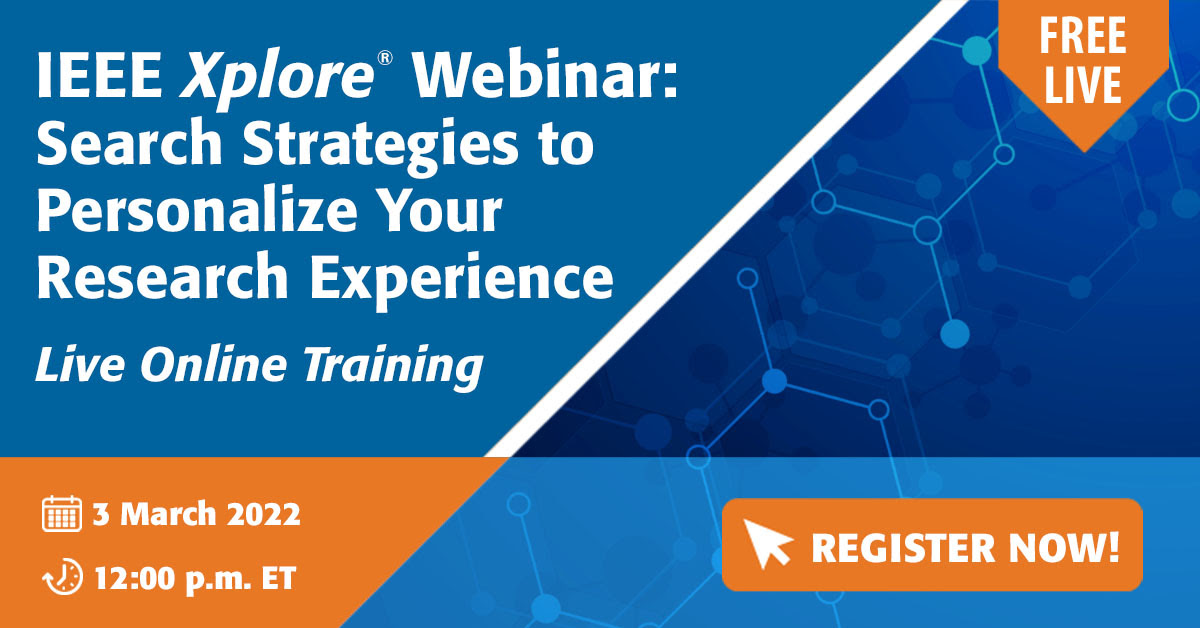 Interested in learning more about the IEEE Xplore digital library? This free webinar is a great way to see new features, publications, trending content, and more. Get an in-depth look at the IEEE Xplore digital library and see helpful features to improve research productivity and workflow.
This overview will cover the IEEE Xplore content and interface including how to:
Construct successful search strategies for precise results
Discover trending content
Stay current by setting-up saved search alerts and ToC alerts
Leverage easy to use tools to find influential papers
Easily download equations and graphics from full-text HTML articles
Track research by specific authors or organizations using advanced search tools
See the latest value added features including My Research Projects and My Favorite Journals
Live Q&A: Presenters will answer questions live from attendees!
Event Details:
Title        : IEEE Xplore Webinar: Search Strategies to Personalize your Research Experience
Date        : Thursday, 3 March 2022
Time       : 12:00 p.m. ET
Duration: 1 hour (45 minutes presentation, 15 minutes live Q&A)
CLICK HERE to register.